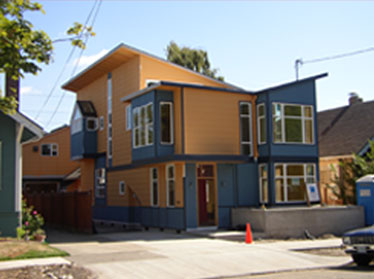 A great design meets your vision for the environments where you live and work.
Since 1978, Donna Jean Brown has been making projects shine. From design through construction of small house remodels and custom homes, to daycare centers and restaurants, Donna excels at actively listening to client's needs and aspirations. Her dynamic, personal approach results in environments that accurately and beautifully reflect each owner's vision.
That is why Donna Jean Brown, Architect's clients consistently use the words "cost-effective", "creative solutions" and "fun to work with" when describing Donna's innovative approach to design.
Call (206) 949-9939 today for a consultation. We'd be happy to answer your questions or take you on a tour of completed projects.